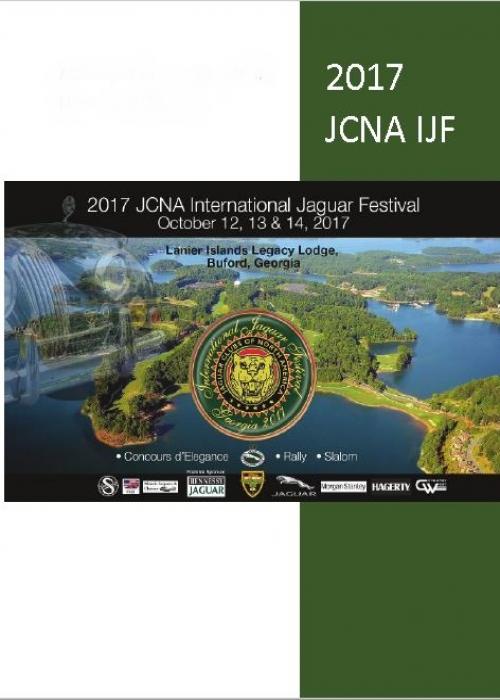 Date: Oct, 12 2017 Oct, 14 2017
Event Details
Venue - Lanier Islands Legacy Lodge, Buford, Georgia
Event Schedule
Thursday, October 12, 2017
8:30 am to 5:00 pm - Registration
9:00 am - Slalom Tech Inspection
10:00 am - Slalom
6:00 pm to 7:30 pm - Welcome Reception
Friday, October 13, 2017
6:45 am to 12:00 pm - Registration
7:00 am to 9:00 am - Concours Field Open To Participants / Operational Verification
9:00 am - Judges Meeting
9:00 am  – Concours Open To Public
9:30 AM – Opening Ceremony
10:15 am - Rags Down
12:00 am – Lunch Available To Participants
12:00 pm to 4:00 pm - Judging
6:30 pm to 8:30 pm – Sunset Dinner & Cruise
Saturday, October 14, 2017
7:45 am - Rally Drivers & Navigators Assemble / Stage
8:00 am to 8:30 am - Panoz Tour For Rally Drivers & Navigators
8:10 am Senic Drive Participants Assemble / Stage
8:30 am - Rally Drivers Meeting
8:45 am - Panoz Tour for Scenic Drive Participants
9:00 am – Rally
9:15 am - Drivers Meeting for Scenic Drive
9:25 am - Scenic Drive
4:00 pm - 5:00 pm - OJI Imports Tech Session
6:30 pm – Sponsors Reception
7:30 pm - Awards Banquet
Sunday, October 15, 2017
7:00 am to 11:00 am – Farewell Brunch
Event Deadlines
September 15th - Concours Registration
Helpful Links
Pictures from the IJF can be viewed, downloaded and ordered from this link.
Thumbnails / individual pictures can be viewed and downloaded at no charge. Prints can also be ordered from the site by clicking on the thumbnail and then clicking on the "BUY" button at the lower right of the page. Prices are at the print lab's base pricing with no markup.
Contact David Weaver at david@davidweaver.photography if you have questions / would like additional information.
Event Sponsors
Premier Level
Diamond Level
Platinum Level