I'm in Oceanside, CA and I've owned this 1970 XKE roadster for 49 years. Just had it painted a year ago and when they put it back together, they really messed up the electrical. I can't find anyone that will work on a Jaguar. I no absolutely nothing about auto electrical. NEED HELP!
Submitted by lou.hardin@ppcg.us on Wed, 12/04/2019 - 20:17
William,
You may want to reach out to your local Jaguar club (I know there is one in San Diego), or a dealer to see if they can suggest a repair center.
I have a 1968 E-Type OTS and found the series two wiring diagram to best fit my car. Any automobile electrician can make the repairs with a wiring diagram (especially if the color coded wires have not been messed with). I searched the internet and found the diagram below.
Please be sure to confirm all information contained in this message, then proceed at your own risk.
Cheers,
Lou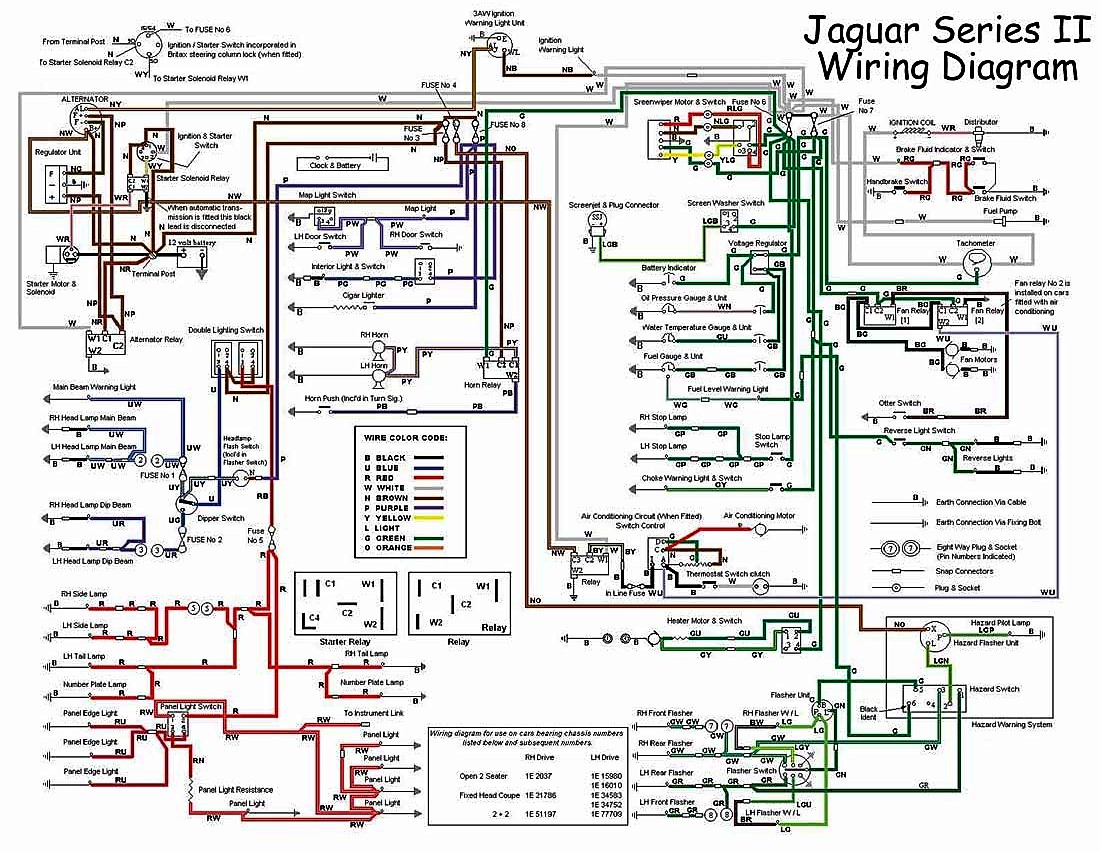 Submitted by dlpweb on Thu, 12/12/2019 - 11:54
In reply to Electrical Wiring by lou.hardin@ppcg.us
Hi William
There is a Jag-only shop on the S side of the 78 just east of the turn off for Frys in San Marcos. I forget the street name - have escaped and now live in the free state of East Texas. But, you can see their sign from the freeway. Good guy but not cheap.
But I agree with lou & would do what he suggests. Mine is a S3; almost the same complexity as a S2, and it's simple simple simple for any half-decent auto electrical guy with a schematic. These are NOT complex cars.
Good luck
Dan