New - Coach Stripe Samples & Radio Code References
The Coventry Foundation has come into possession of a couple of unique items to help with maintenance and technical accuracy. The first is a sample book issued by Jaguar with all coach stripe tapes offered by Jaguar by model and market. This book has actual samples of the tape stripes (like a paint chip).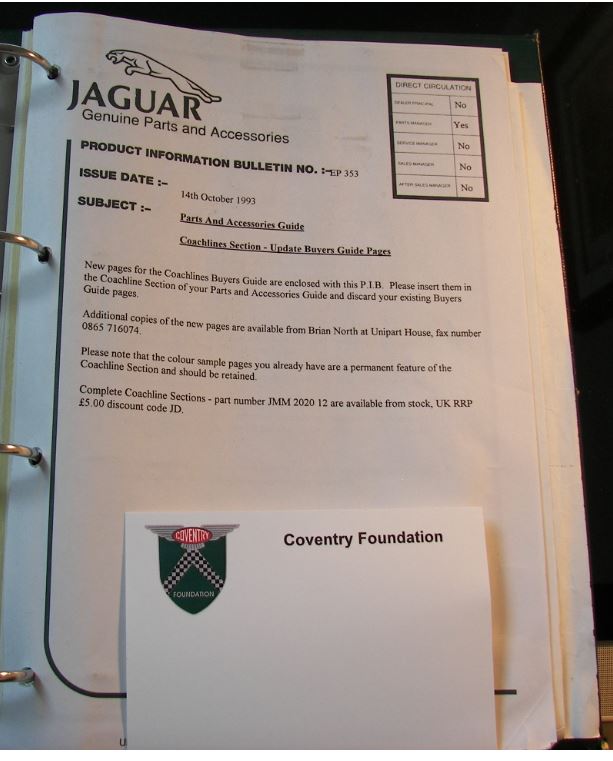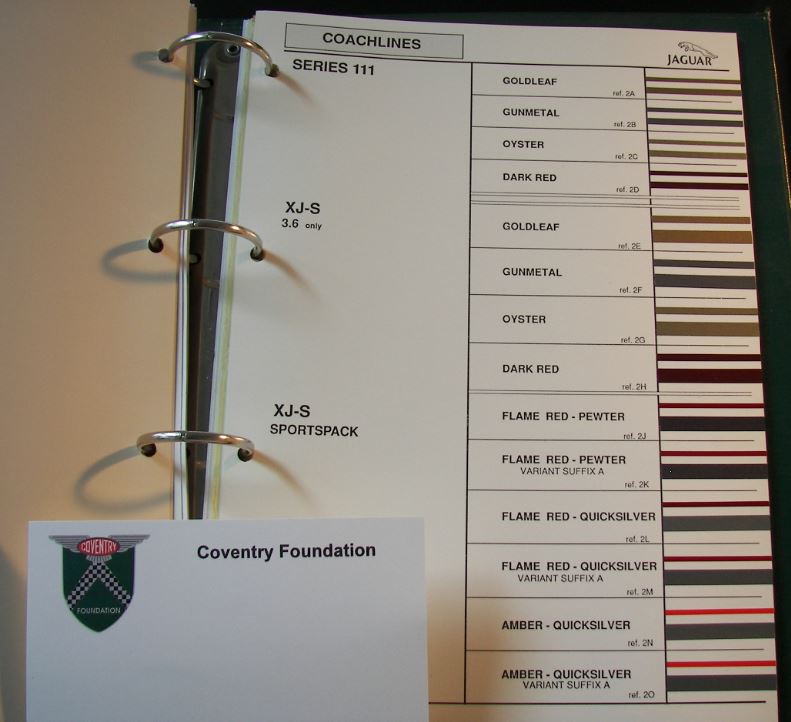 The second is a radio code book for radios. Unfortunately the code book requires the serial number of the radio but although radio removal will be necessary it still provides the security code for what would otherwise be a useless radio.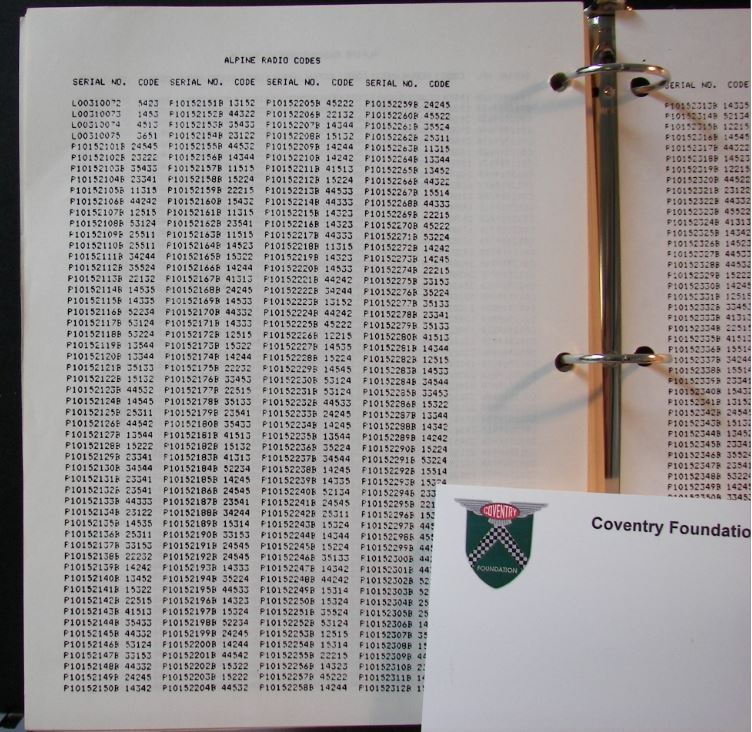 JCNA members may obtain this information by either writing the Coventry Foundation via the web site at  www.coventryfoundation.org or by calling the JCNA technical help line 888 258 2424 (technical help #7).