IEJC & JOCLA TO COMBINE CONCOURS EVENTS IN 2020!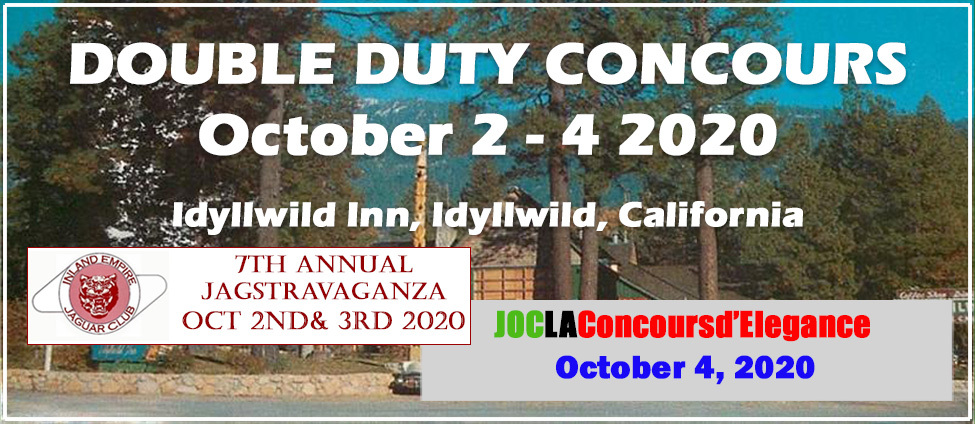 The Jaguar Owners Club (JOC) and Inland Empire Jaguar Club (IEJC) have combined their annual Concours D'Elegance events to host the DOUBLE DUTY JAGSTRAVAGANZA event OCTOBER 3rd & 4th, 2020. Both concours events will be held on consecutive days at the IDYLLWILD INN in the mountain town of IDYLLWILD California.
The town of IDYLLWILD is located on State Highway 243, just north of the HWY 74 and HWY 243 junction.  The town has charming restaurants, gift and craft shops, and wonderful mountain air to enjoy. The views are spectacular, and the event location is charming.
Book your hotel reservations NOW as this location is extremely popular that time of year.
---
Schedule: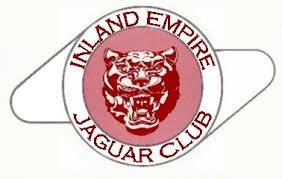 IEJC JCNA CONCOURS, SATURDAY OCTOBER 3,
10:00-3:00 PM Judging, Awards Banquet FERRO'S Italian Restaurant
Please register for the INLAND EMPIRE JAGUAR CLUB OCTOBER 3rd

 
IEJC Jagstravanganza Entry Form 2020

JOCLA JCNA CONCOURS, SUNDAY OCTOBER 4,
10:00-3:00 PM Judging, Awards 3:30 afternoon
PLEASE REGISTER FOR THE JAGUAR OWNERS CLUB, LOS ANGELES, OCTOBER 4TH, SEPARATELY  BY CLICKING THE REGISTER NOW BUTTON
Car entry: $45.00 Champion or Driven Division, $25.00 DISPLAY ONLY 
INFORMATION and Registration: chash3@cox.net, (949) 733-1097

 
PRINTABLE ENTRY FORM FOR JOCLA CONCOURS