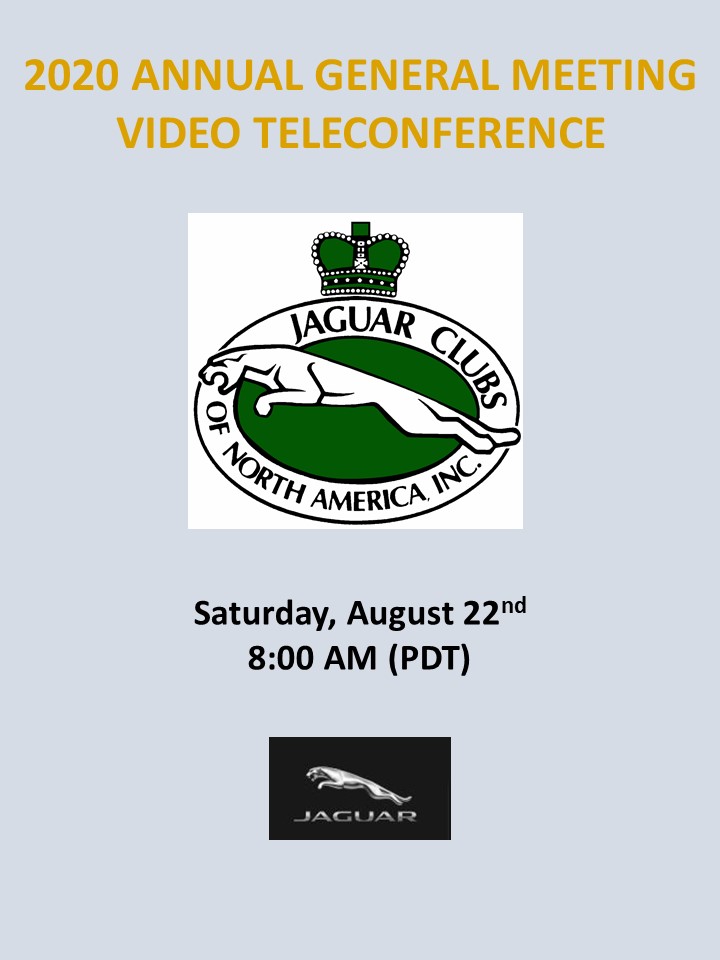 Date: Aug, 22 2020
Event Details
Join us for the JCNA 2020 Annual General Meeting Video Teleconference.
JCNA needs to hold an Annual General Meeting (AGM) every year to stay current with all our business issues and keep all the Associated Clubs informed and help direct our organization.
Due to the virus concerns, we had to cancel our planned March AGM in Las Vegas. 
As it turned out, the casino was actually closed for the planned weekend.
Using new technology we held a conference call and invited the entire JCNA community. 
The call was a success with about the same number of attendees as an in-person AGM.
That call was not considered "official" and no voting or real resolutions took place.  The AGM was rescheduled for August in South Carolina.
The virus is not letting up so we will again will not be able to meet in person.  We again will hold a Conference Call AGM. 
The last call was a successful practice.  The upcoming AGM call will be considered "Official" and roll-call voting will take place and be recorded.
The Club Delegate or Proxies must be documented so that we know who is authorized to vote for each Club. 
The reports that were previously covered that do not have any significant changes will not be covered in detail unless questions arise.
There are some significantly new reports that need to be covered and voted upon.
New reports are being posted to this page of the JCNA website as they become available.
Shortly before the upcoming AGM, all the new reports will be e-mailed out to all the Clubs, delegates, and proxies.
We expect the upcoming AGM to last 2 to 3 hours.  Very much different from previous 6 to 7 hours.
The conference call will start at 8:00 am PT, 9:00 am MT, 10:00 am CT and 11:00 am ET. 
Schedule
Monday, August 17th, 2020
| | |
| --- | --- |
| TIME | ACTIVITY |
| 4:00 PM (PDT) | BOD VTC |
Saturday, August 22nd, 2020
| | |
| --- | --- |
| TIME | ACTIVITY |
| 8:00 AM (PDT) | AGM VTC |
Deadlines
July 8, 2020 - New Business Submissions.
July 22, 2020 - Session Reports Updated.
Committee Reports
See Proposals & Agenda Section