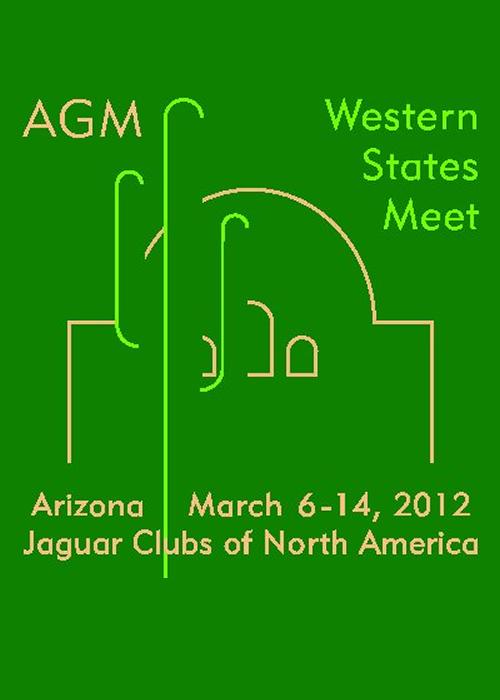 Date: Mar, 06 2012 Mar, 14 2012
Event Details
Board of Directors Agenda and Reports
Board of Directors Minutes
AGM Minutes
Notice to All Delegates
The deadline to make room reservations at the $109 price is midnight Wednesday, Feb. 15, MST. If the rooms aren't reserved by then, the rate goes up to $199/night 
($189 w/ AAA and other discounts).
You must contact the Crowne Plaza San Marcos 
directly to make reservations
888-233-9527
or call Amanda in the San Marcos Sales Dept 
at 480-812-0900
SCROLL Half way down to see the AGM Agenda
TENTATIVE Agenda for the Phoenix, Arizona, AGM, Saturday, March 10, 2012
As noted in the bylaws, all proposals to be presented at an AGM must be submitted to the JCNA Secretary (skennedy@jcna.com) at least sixty (60) days (January 9th) prior to the AGM.
Note: Old Business and New Business items will be addressed first.
Reports will be addressed by title but the full reports will not be read at the AGM. Reports will be posted on the JCNA/AGM page as they become available. Delegates are to read the reports before coming to the AGM. As reports become available, please post any questions you have on the JCNA AGM forum page so they may be addressed before the meeting. If you have questions about any of the reports at the AGM, they will be addressed briefly but we do not plan to take up the whole meeting reading reports.
As reports are submitted by their committees, the reports will be uploaded and a link provided. Notice will be sent out to club officers as listed on each club's web page. Please make sure all your email addresses are current.
Golf luncheon: Muncie Imports
Registration: Pete Hilgeman, Box 3047 Carefree, AZ 85377-3047
Hotel: Crowne Plaza San Marcos Resort. 800 528-8071. Special Jaguar Club rate from $109/night.
Info: Mark Stephenson – agmws12@jcca.us or Dennis Eynon – 480 234-2462
Schedule
AGM and Western States Schedule, 2012
Come visit Arizona and the historic Crowne Plaza San Marcos Resort in their Centennial years. Official JCNA business begins March 9 with the with the JCNA Board Meeting, but in keeping with our theme of a Vacation in Paradise, we have negotiated a very special $109 rate from the San Marcos from Tuesday, March 6 through Wednesday morning, March 14, 2012. You can begin your holiday with the tour below. Bring your clubs, bring the sunscreen, and look at it as a really great Jaguar vacation, with a couple of business days in the middle.
Event sponsors: Jaguar Classic Parts and Jaguar Cars.
Wednesday-Thursday, March 7-8:  Ghost Town and Grand Canyon Tour.
Note that this is a date change from the registration form. Mark Stephenson is organizing this tour and will be contacting people who have signed up to let them know the details. The route will take us from the Sonoran desert to the Kaibab Plateau and the Grand Canyon. On the way we'll visit a real ghost town, stop at the Arizona Territorial capital, drive through the Flagstone capital of the World and past the highest point in Arizona. Drive your Jaguar (Warning, there may be a few miles of dirt roads) or rent a car from Hertz, which has a rental counter at the San Marcos. JCCA has negotiated a special rate. A link is available on the JCNA website or use code CV# 022Q5303.
Friday, March 9: JCNA AGM Golf Tournament, 8 a.m.-12 noon. 
Shotgun start scramble, followed by a buffet lunch at the San Marcos.
Seminar 3-4 p.m.:  Wells Fargo Advisors is doing an investment seminar and who doesn't need one of those about now.
No host cocktails:  6-7 p.m.
Western Roundup Barbecue and dancing:  7 p.m.
Golf and JCNA 2011 Continental and Regional Slalom and Rally Awards will be presented, followed by as much country swing or line-dancing as you can handle.
Saturday, March 10: JCNA Annual General Meeting
AGM Breakfast:  7-8 a.m.
Annual General Meeting:  8 a.m-3 p.m.
AGM Lunch:  12 noon-12:45 p.m.
Alternate activity for non-delegates:  10 a.m.-3 p.m. A visit to the Desert Botanical Gardens and the Pueblo Grande Ruins.
Seminar: Club Express 3:30-4:25 p.m. 
Seminar: Judges Training 4:30-5:25 p.m.
No host Cocktails – 6-7 p.m.
JCNA AGM Banquet: 7 p.m. Speaker TBA.
Review of 2011 rally and slalom awards and presentation of the 2011 JCNA Continental and Regional Concours awards.
Sunday, March 11: Western States Meet 2012 Concours d'Elegance
Concours placement:  8-10 a.m.
Concours Brunch (included for entrants and judges):  10-11 a.m.
Rags down:  11:30 a.m.
Judging Session 1:  11:30 a.m.-1:30 p.m.
Snack and water break for judges:  1:30-2 p.m.
Judging Session 2:  2-4 p.m.
No host Cocktails:  6-7 p.m.
Bajo las Estrellas de Sonora (Under the Sonoran Stars) Dinner:  7 p.m. Mariachis and great Mexican food will abound. Desert temperatures drop quickly when the sun goes down, so it's a good thing we won't actually be eating under the stars, however we will be walking a block back to the hotel beneath them. Van transportation will be available.
Monday, March 12:  Western States Rally and Tour
Experience the five Cs of upon which Arizona was built – Copper, Cattle, Cotton, Citrus and Climate.
Rally start:  9 a.m. Tour start: shortly after the last rally car departs. Both from the San Marcos.
Two lunches provided per car at rally destination:  ~1 p.m.
Beatles Evening / 60s Costume Night. Heavy hors d'oeuvres:  6 p.m.
Tuesday, March 13:  Western States Slalom
Slalom 9:00 a.m.-2:00 p.m. One boxed lunch per driver provided at the slalom site.
Pool Party:  2:00 to 4:30.
No host Cocktails:  6-7 p.m.
Western States Awards Banquet: 7 p.m. Speaker Norman Dewis.
Wednesday, March 14: Western States Farewell Breakfast and Possible Tour
We'll take a poll and see which route most drivers are leaving on. If it works out, after breakfast, a group of JCCA members will lead an interesting tour to a good lunch spot, where we'll say our final goodbyes.
Sponsors
Event Sponsors:
Western Roundup Dinner: Coventry West
AGM Breakfast: Coventry West
AGM: Jaguar Cars
Alternate AGM Activity: Club Express
AGM Banquet: Jaguar Classic Parts
Western States Concours - Champion Division: XKs Unlimited
Western States Concours - Driven Division: SNG Barratt
Concours Brunch - Wells Fargo Advisors
Bajo las Estrellas de Sonora Mexican Dinner - Melloy Jaguar
5 C's of Arizona Rally - Classic Showcase
5 C's of Arizona Tour - Welsh Enterprises
5 C's of Arizona Lunch - (open)
British Invasion / 60s Costume Night - SNG Barratt
Western States Slalom - Welsh Enterprises
Western States Banquet - XKs Unlimited
Golf Hole Sponsors:
1 SNG Barratt
2 Muncie Imports
3 Jaguar North Scottsdale
4 Beverly Hills Car Club
5 Coventry West
6 Russo and Steele
7 Classic Showcase
8 Jaguar North Scottsdale
9 Jaguar Classic Parts
10 Hagerty Insurance
11 Melloy Jaguar
12 Welsh Enterprises
13 Jaguar North Scottsdale
14 XKs Unlimited
15 (Hole-in-one)  Jaguar North Scottsdale
16 Club Express
17 J. C. Taylor Insurance
18 Wells Fargo advisors